DZ 300
PRESS FOR STRAIGHTENING AND CAMBERING OF STEEL PROFILES
The heavy-duty DZ 300 press by Kunkel is a straightening press for straightening and cambering of steel profiles. It is capable of reaching a pressure force of up to 300 tons and is equipped with a 45kW motor. For this press our engineers focused on achieving a most efficient straightening process resulting in the design of two oppositely positioned cylinders. Turning of the workpiece, typically required with other designs, thus becomes redundant. Our know-how – your advantage!
The DZ 300 straightening machine is particularly suitable for industrial applications engaged in serial production in a rather homogenous product area.
Bending capacity available upon request. Straightening capacity available upon request.
Technical Data
| | |
| --- | --- |
| Compressive force | 3.000 (300 t) |
| Adjustable from | 0-3.000 kN |
| Cylinder stroke | n. Spez. 300-1.000 mm |
| Clearance | 300-1.200 mm |
| Motor power | 45 kW |
| Operational pressure | Max. 300 bar |
| Tool height | 200-800 mm |
| Dimensions (LxWxH) | depending upon design |
| Weight | 13.000 kg |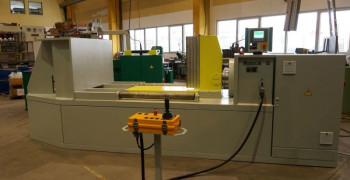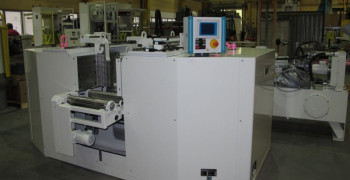 mod1
Downloads

DZ 300
PRESS FOR STRAIGHTENING AND CAMBERING OF STEEL PROFILES